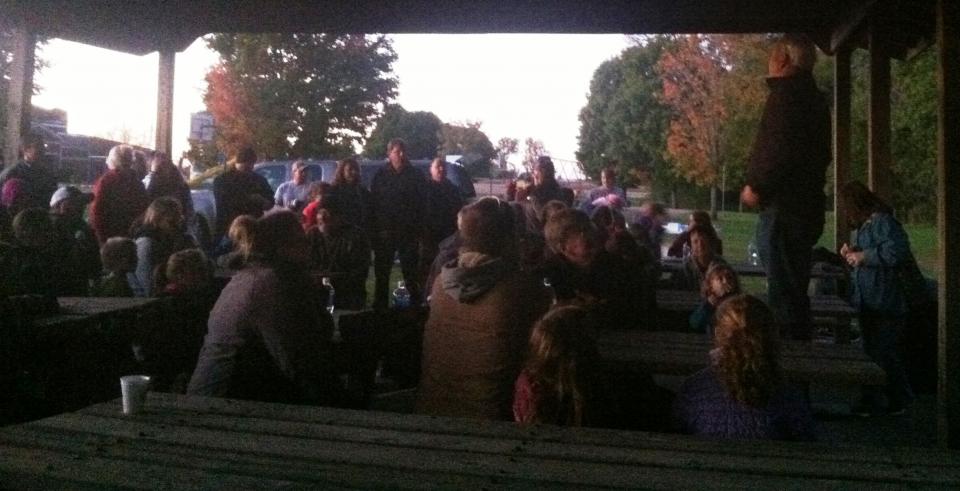 Deep in the Woods...an Owl Prowl
Would an owl be found, deep in the Madison woods?  No one knew for sure, but all would agree that the Madison Owl Prowl was a fantastic evening.  As has become tradition, the weather wasn't entirely friendly - but the atmosphere sure was.  Over 150 students, parents, and staff came together for a picnic by the pavilion, and a walk in the woods.  Mrs. Dance and Mrs. Hostetler again showed their excellence at serving hot dogs to students and parents...it was a picnic meal fit for a Panther.  
As darkness approached, Mr. Glassman, nature and animal expert, led the gathering through the Madison Nature Center (via the newly rejuvenated nature trails!).  As the group silently walked the trails through the woods, Mr. Glassman let out several owl calls, hoping to bring one in to be seen and heard by the Madison crowd.  To our amazement…  the barred owl answered the call and talked back to defend his territory.
Thank you to everyone who attended this fabulous event.  We look forward to seeing you all again at next year's Madison Owl Prowl.