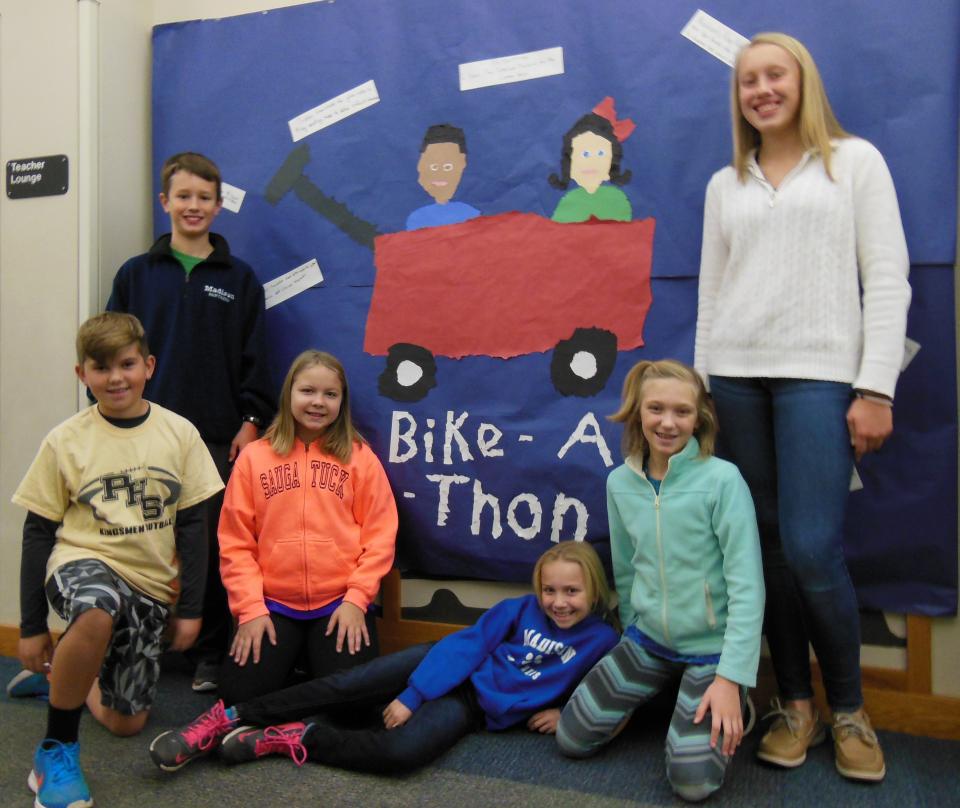 Making a Difference in the Lives of Others
Madison Students along with family members brought their bikes, scooters and walking shoes to Madison by 9 am on a Saturday, October 1, 2016.
Why get up and around so early on Saturday? To make a difference in the lives of children being treated at Riley Children's Hospital in Indianapolis.
This year we are thankful we gathered $6,300.00 through pledges and donations to send to Riley. What a privilege Madison Students (and their families) have to give to energy and money to this organization. We like to think of it as Kids Caring for Kids.