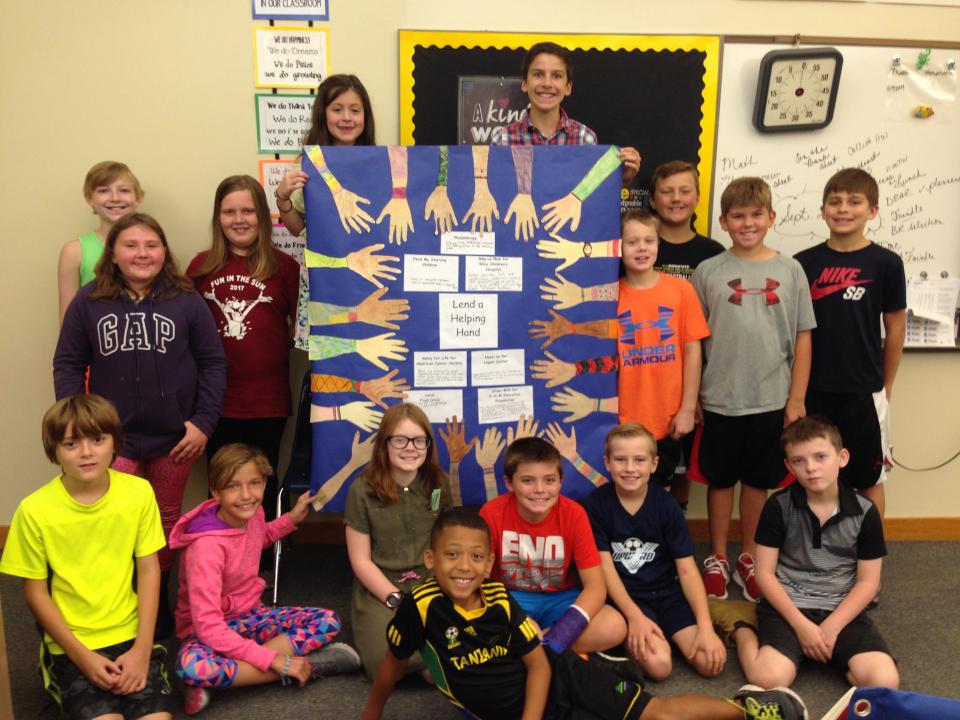 Riding bikes, wearing green noses, and walking laps around the playground are a few of the fun ways Madison students learn to help others.  They also roll up their sleeves to organize canned food, pack meals, and collect quarters.  Although the kids know that participating in the fun activities somehow results in helping others, a group of 4th and 5th grade students recently took a closer look at the service projects to get a better understanding of how they serve.  Through their research, students learned about philanthropy, mission statements, and the purpose of some non-profit organizations. Kids will have even more fun knowing that by sharing their time, talent, and/or treasure, they can make a difference for the common good.  
Bike-a-thon for Riley Children's Hospital - Riley provides kids with world-class pediatric routine and specialty healthcare.  It is one of the nation's top-ranked children's hospitals.  
Relay for Life - Relay is a community based fundraising event of the American Cancer Society.  The mission is to save lives, celebrate lives, and lead the fight against cancer.
Logan Nose On - Logan Center supports people with intellectual and developmental disabilities so they may achieve their desired quality of life.
P-H-M Education Foundation - The Foundation distributes innovative teaching grants to support P-H-M teachers, staff, and students.  Since 1996, more than $520,000 has been given.
Feed My Starving Children - FMSC is  non-profit organization called to feed children, hungry in body and spirit.
Local Food Drive - The drive is to serve families in the community who are in need of help.